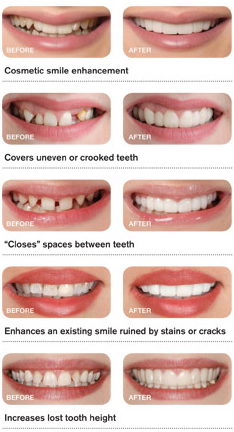 Snap On Smile Canberra Dentist
What is Snap On Smile?
Looking for that Hollywood celebrity smile, but don't have a red carpet budget? As seen on Australia's famous Today Tonight show, Snap On Smile will give you back your confidence to smile and you can choose the shape & shade of your teeth to emulate your favourite celebrity. Snap On Smile is a very easy to use customised dental appliance that is available for both upper and lower teeth that provides a viable restorative option for all patients — particularly those who are dental phobic, financially challenged, or medically compromised. Patients using Snap-On Smile report an immediate boost to confidence and self esteem giving you total instant gratification.
Also popularly known as Snap On Teeth, Snap-On Smile is an affordable cosmetic alternative to permanent dental work or porcelain veneers or if you just want a trial run to see what a new smile would do to your appearance, this might be a very affordable solution which is priced at a fraction of the cost of a full set of porcelain veneers. During your consultation if you are a suitable candidate for Snap On Smile, your Dentist will take an upper and lower impression. Then, you and your Dentist choose the preferred shape and shade. Lastly, your case is sent to Snap-On Smile laboratories for custom fabrication & in around 4-8 weeks time, your dazzling smile is ready to wear!
Why Snap On Smile?
No shots. No drilling. No adhesives! You can even eat while wearing the Snap-On Smile appliance. Patients looking for a non-invasive, reversible, affordable approach to restorative and cosmetic dentistry are excellent candidates for Snap-On Smile. It's an easy, quick and affordable solution for our patients who want to feel better, look better, and smile with total confidence!
This revolutionary dental appliance is the ideal solution for a wide variety of applications. These applications include using Snap-On Smile as aesthetic temporaries for implant restorations, as cosmetic removable partial dentures, patients undergoing full mouth reconstruction and even as a long-term smile enhancement. However, it cannot fix any structural problems with your teeth or improve functional performance.
Am I a suitable candidate for Snap On Smile?

Patients with gapped, crooked, stained, or missing teeth
Patients who may not be eligible for bridges or implants
Patients who may be wanting to improve their existing smile
What is Snap-On Smile made of, how it works & lasts for?

Snap-On Smile is a thin, extremely strong specialised resin material that snaps over your actual teeth and can be removed anytime like any dental appliance. It can be made as thin as .5mm without compromising strength. Its simple patented design allows you to eat or drink without any impingement into the gums as it attaches only to your tooth structure. Snap-On Smile can last for many years as it is highly durable. It has also proven to be an excellent incentive / alternative for our patients who are in need of but are hesitant to commit to more involved restorative treatment.
It's as easy as 1 – 2 – 3
1. An accurate impression, as well as a bite registration, is taken of the arch (top or bottom) or both arches (top and bottom) that are to receive the Snap-On Smile appliance.
2. The patient and the Dentist choose the shade and shape (upto 23 color shades and 18 smile designs). The Smile Style Guide is used to help patients select their shape. Photos of your current smile will also be taken to aid in fabricating the most aesthetic result.
3. Your case is sent to the Snap-On Smile laboratories & in around 4 weeks time we will receive your case back and be prepared to take your smile from ordinary to extraordinary!
So get that Hollywood celebrity smile make over and Snap On, Snap Off at your will!