Need a Dental Payment Plan? We are your Payment Plan Dentist Canberra
You could obtain Dental Treatment Now When You Need It The Most With Our Dental Credit Finance Partner MAC CREDIT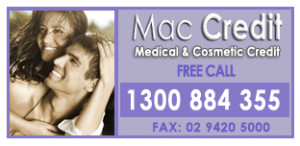 At Northside Family Dental, it is our mission to provide you with affordable, top quality dental treatment. We understand the financial stresses it may cause when it calls for unexpected Dental treatments. To help you ease affordability, we are pleased to offer you the convenience of our partnership with
payment plan
provider MAC CREDIT. MacCredit has been providing an alternate payment solution for potential patients for the last 10 years.
How good is it to know that the minimum criteria is you just present your proof of income (Centrelink payment is also accepted as proof of income) and no current adverse credit history to have a dental payment plan set-up.
All MacCredit will need from our Dentists is the DENTAL TREATMENT PLAN which clearly lists the fees against each of the dental treatment items.
Our friendly staff will gladly assist you in the entire process so that you could avail of your dental treatment at an earliest. MacCredit's prompt reliable quick service will allow you to move forward with your treatment almost instantly almost in an hour rather then later as long as they receive what they need from you to setup your dental payment plan.
Process for MacCredit is very simple as follows:
1) Book an appointment with our Dentist for a Consultation to obtain the DENTAL TREATMENT PLAN with fees for all items listed which will also give you the timeline of the dental treatments required. Please note the Consultation appointment fee $70 & X-Rays $50 each if required is payable upfront & cannot unfortunately go on the dental payment plan.
2) If you would like to proceed with the treatment plan provided, to avoid disappointment please call MacCredit promptly or apply online to arrange the payment plan. MacCredit will require our Treatment Plan provided to be sent by you to them for them to assess, approve and setup the payment plan for you if successful.
3) MacCredit will advise us if you are approved and we can schedule your dental appointments at an earliest for your dental treatment to take place.
Some of the salient features of using MacCredit are:
Dental Finance that works best for you without having to wait due to time constraints of receiving timely dental treatment to prevent potential further damage to your teeth or oral health.
Flexibility to finance partially only for the amount you may fall short of from your own funds i.e. Dental Finance options to suit every budget.
Simple, fast & easy application process through their website or phone.
Virtually instant conditional finance approvals to get your dental treatment started as soon as possible.
You can even use the payment plan for Dentures, Crowns, Bridge & our next generation Orthodontic treatments such as Invisalign, ClearPath & Myobrace.
To go directly to the Mac Credit website and apply click here
or just call them on 1300 884 355